Larry Kasten
Associate Professor
Department of Animal Science
University of Wisconsin - River Falls
Larry received his B.S. degree from the University of Minnesota in 1966. He continued his education at Kansas State University where the M.S. degree with a major in animal nutrition was awarded in 1968. Larry spent two years working on the doctoral degree at Texas A & M University where he conducted research on horse nutrition. For a period of three years he taught horsemanship courses at West Texas State University. In 1973 he joined the faculty at the University of Wisconsin - River Falls. He now directs the western horse program and teaches a number of courses dealing with the management and training of the horses. Larry has a life-long involvement with, and in addition to his academic endeavors, he has had a distinguished career in training and showing horses. He has been a finalist in the NRHA Futurity and has won the Limited Open Division of the NRHA Super Stakes. A number of horses he has trained and the students he has taught have gone on to achieve national prominence and recognition in the horse world. Larry is also an American Quarter Horse Association and National Reining Horse Association judge.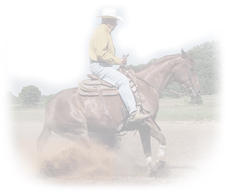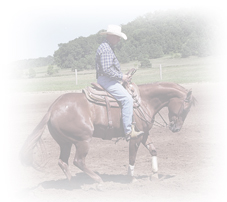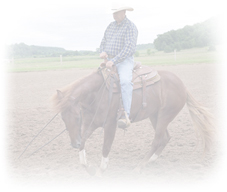 All rights reserved © 2009
Visuell Kommunikation AB
Kasten Reininghorses, LLC.